Customers hate to wait in line for lunch. And who can blame them! Whether they're in a rush to get back to work or just dying to get something in their stomachs, peering over half a dozen shoulders before getting served isn't a good customer-service experience.
Retail owners can't overstaff their stores just for these peaks in traffic. It would kill their overhead. That's where 4MAX ordering kiosks can come in handy. They won't drain your labor costs, and they're always available to handle order flows when you need them.
Don't worry. These aren't the oversized, awkward-to-use, never-working kiosks you're used to. Our ordering kiosks have the following advantages:
They're space-efficient so retailers can preserve their real estate.
These kiosks are custom-tailored to meet your business's specific needs.
We build them stock with a variety of management, workflow, and POS systems.
Our e-kiosks accept a variety of payment forms including cash and cards.
We'll install them to meet your store's overall design.
Starting at 89 999 CZK one-time or 2 999 CZK monthly.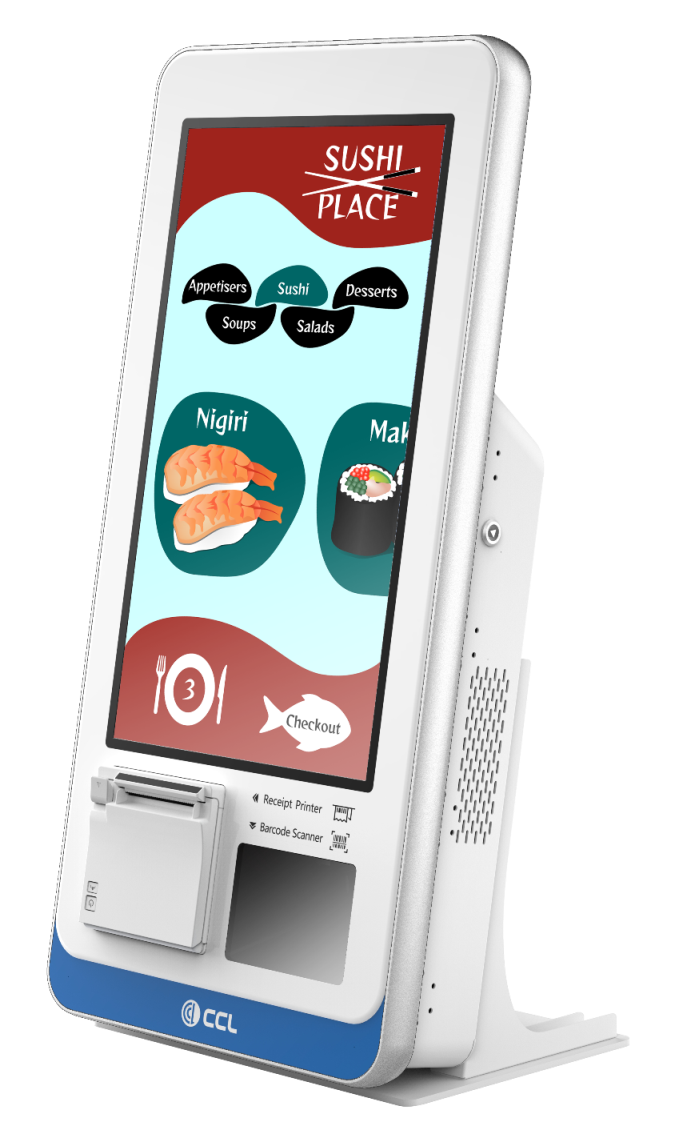 We use one cookie only to detect the browser language. Thanks for that!