A hyper-modern technology just a few years ago, now an expected staple of the entire industry.
Even the smallest, low-budget retail stores are anticipated to offer this convenience by shoppers.
But some retail teams despise self-checkouts for being expensive, ugly, space-eaters. Ouch! Is that really true?
Well, not necessarily. Self-checkout machines go a long way in pleasing customers, but they also work wonders internally – when designed correctly. It's all about choosing the right vendor.
At 4MAX, we design state-of-the-art self-checkout machines specifically for retail stores of all sizes
Here are some of the highlights:
These systems are user-friendly and ergonomic for quick adoption by store staff.
They are built customized to order to meet specific client needs.
They are constantly improved.
They come with our insider knowledge to make implementations a success.
Best when it comes to ROI.
Customized to order.
Ready to support a range of 3rd party hardware! (If you need to supports yours – Windows, Linux or Android, we do it all.)
They come ready to support unattended store operation (nightly/all day).
Starting at 99 999 CZK one-time or 3 499 CZK monthly.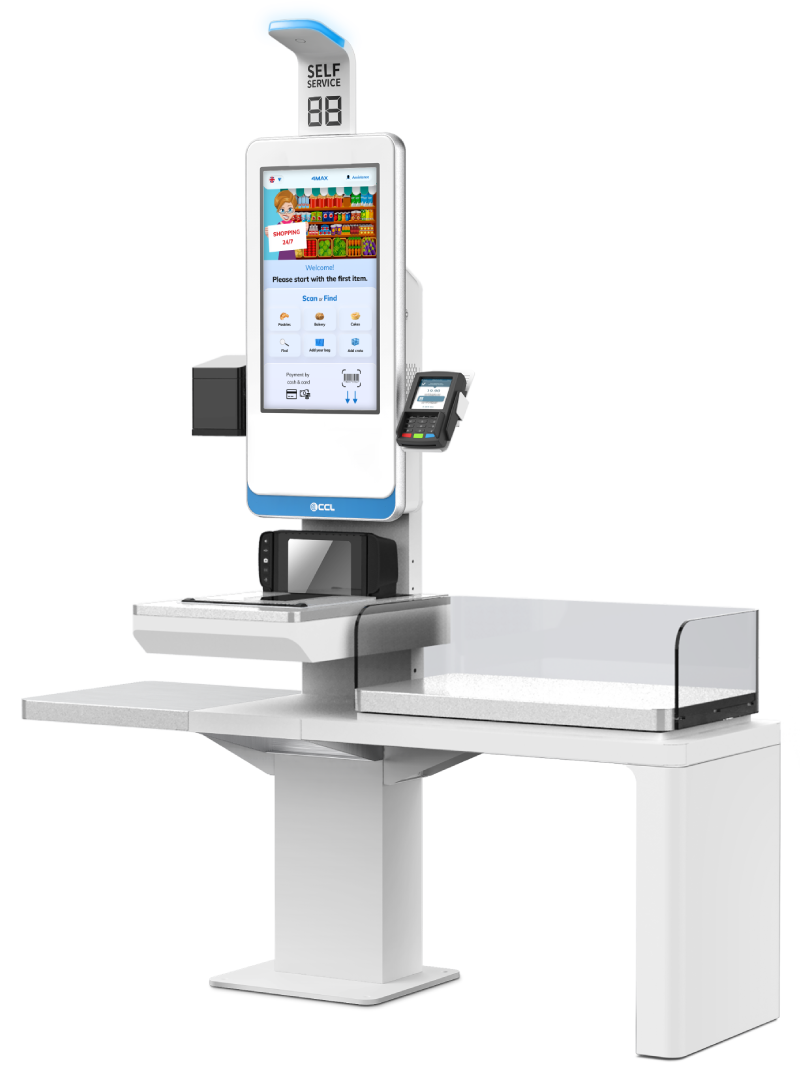 We use one cookie only to detect the browser language. Thanks for that!